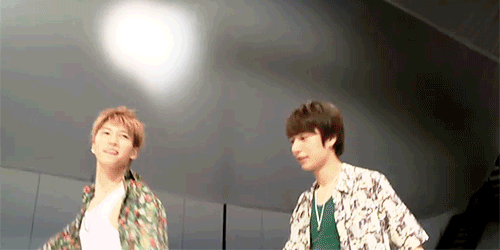 Kiss Kiss Kiss is out and it is so goddamn perfect that I don't know what to do with myself because I just have so many feels. Race Goes On is
bombastic,
fantastic, spazztic, elastic, you name it. First few seconds into the song and I'm wondering if it's gonna be a mid-tempo ballad coz it's got a pretty instrumental, but then the fist verse kicks in and I feel like I'm the reincarnation of Mumble in Happy Feet. Thirty seconds later the chorus starts playing and all I can say is
paaaaaaaaaaaarty peeeeeeeeeople!!!!!!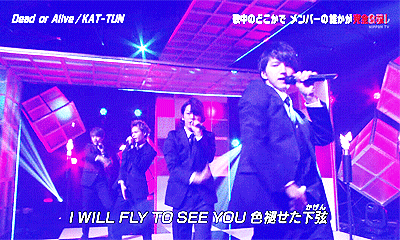 I swear if I don't see Junno performing this live at Tokyo Dome in May and making all sorts of indecent moves I'm gonna burn down JE's headquarters coz this is the kind of track that makes my bb kick ass.
Next on the list is Phantom, which is also one hell of a song. The beat is siiiiiiiiick and Kameda's vocals sound so effin perfect that I wanna trash like a fish out of water. Somewhere in the middle of recording this I'm sure Kame pole danced and thrusted his hips against the mic like he was onstage and no one can convince me otherwise.
And now my favorite track RAAAAAAAAAAYYYYYYYYY. It's got that heavy beat, rockish undertones and
baddass attitude that spells K-A-T-T-U-N.
It's the typical b-side that makes us want to punch management in the guts because it's gold and deserves a PV but we'll never get it coz they hate us that much.
All in all, this is a single full of eargasmic songs that reaffirm my belief that KAT-TUN's got the second best producers in the company after Kinki and it also does one hell of a job at building up anticipation for the Tokyo Dome concerts in May. Oh yeah!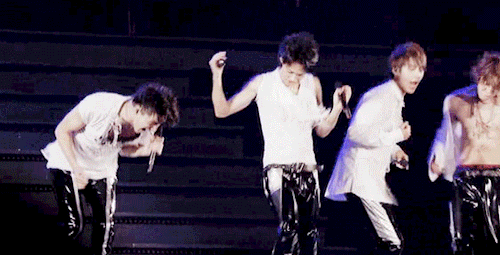 Gif credits go to the original uploaders. I can't remember what tumblr users I got them from. >.<
Current Mood:
ecstatic
Current Music: Ray - KAT-TUN